Age Related Macular Degenration (Retina)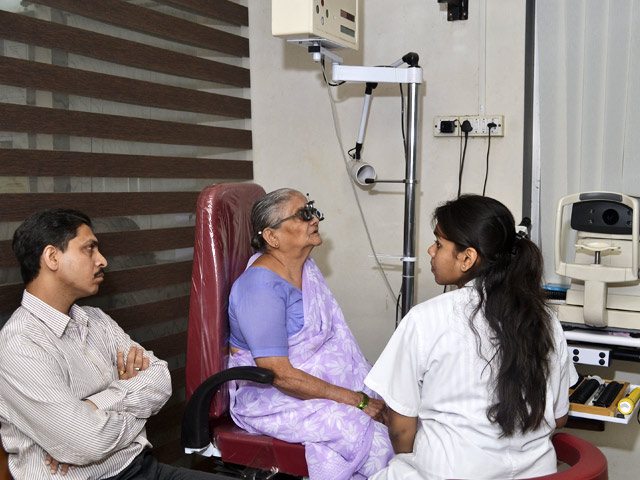 About Age Related Macular Degenration (Retina)
Age Related Macular Degeneration [AMD] causes irreversible visual damage in the elderly. Early determination of conversion of DRY AMD to WET AMD is essential for treatment with Intravitreal Anti VEGF Injections.
AT GULMOHUR EYE CLINIC we screen all our patients for AMD and follow up DRY AMD patients with serial scans of the MACULA, so that we can attempt to certain the visual loss at the earliest.
Our 3D OCT -1 MAESTRO from TOPCON [Japan] provides high resolution retinal scans even in small pupils to aid our treatment of AMD.