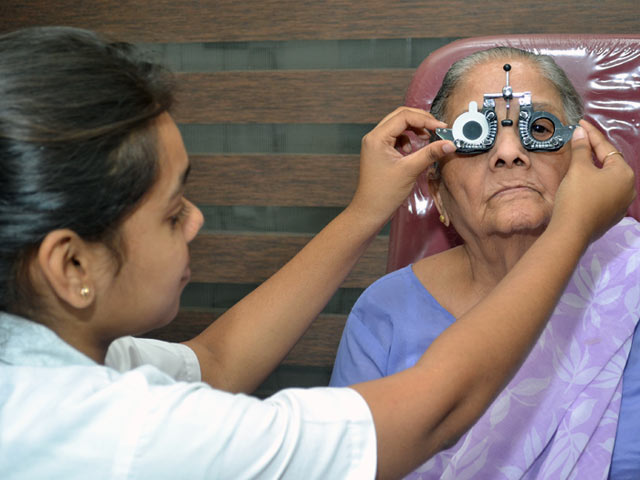 About Cataract
At GULMOHUR EYE CLINIC our approach to Cataract Surgery is two pronged :
Complete participation of the patient in the entire process.
Application of the most advanced technologies available.
For this we have a real time camera at the diagnostic stage for counseling the patient and their relatives. For accurate power calculation we have the most advanced Optical Ascan LENSTAR from Haag Streit (Switzerland) and for precision during surgery we use the Sovereign Compact Phacoemulsification System with the Ellips FX Technology from Abbott USA. We offer a variety of IOL Technologies ranging from Monofocal to more premium lenses like Torics, Mutifocals and Multifocal Torics according to the patient's needs and stability.
We call this approach Customized Cataract Surgery.